Getting content to go viral is every online business or digital marketer's ultimate achievement. Just imagine, having thousands of people re-sharing that awesome video or post you created, within their social network. Basically, setting your content on autopilot.
Well frankly, who wouldn't want that for their online business?. There have been times when the subject has came up during meetings with my clients, where they've mentioned the idea of creating a viral content, to which I politely nod and suggest to discuss further later on.
"Asking for viral content would be like demanding a movie producer to win an Oscar".

Michelle Blanc, Les Médias Sociaux en Entreprise.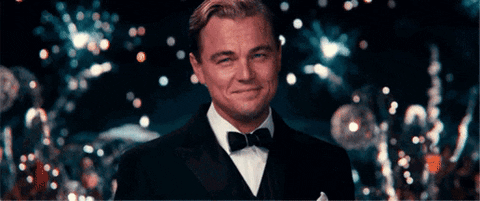 Given that this is a frequently asked question by people who have an online presence, I decided to investigate more about this subject and get some answers. Here's a summary of the most important aspects to consider.
How to create viral content for your business?
As the phenomenal quote above says in a few words, there is no magical recipe to create viral content. There are however, three basic factors you can work on, to hopefully succeed in this area of online marketing.*
1. Create content that will reflect positively on the sharers within their social network.
Generate in people the need to express themselves through your content, by sharing it within their social network.
Create content that for instance will make people look smart, trendy, funny or positive in social media if they share it. Emerson Spartz, CEO of Dose, a digital media company told Forbes Magazine the following remark:
"People will be more likely to share your content if it will reflect well on them."

Emerson Spartz
Additionally, he suggests that this content doesn't necessarily need to be original. You can use existing content -like funny articles, cute animal videos, nostalgic or informative content- as long as it reflects positively on the sharers within their social network.
2. Make sure your content is easy to share in social media.
People's time is limited, don't over complicate things for them, asking them to take a bunch of steps to share your content. Additionally, don't forget to add a call to action to your post or video. For instance, ask people to share it. As obvious as it sounds, a reminder of what to do next, is an absolute must!.
3. Set a strategic plan to launch your content
A viral post is rarely a spontaneous event. Firstly, you need to carefully set a strategy on how, when and where your content will be launched. In order to do this, you have to coordinate the efforts with your marketing team and even contact the right influencers, bloggers, radio speakers. Additionally, paying ads may also have to be considered.
That being said, most of the operations that have gone viral, took off AFTER being strategically shared through different channels. In other words, you have to have a launch plan and avoid hoping that everything is going to take off all by itself.
CONCLUSION
So let's recap: create content that will reflect well on sharers within their social network, that is easily shared and set a strategic plan to launch it.
Here is a graphic that sums up the elements mentioned above. Pin it or save it for your reference.
Do you have content that has gone viral? What actions do you think are needed to succeed in this area of online marketing?
Thank you so much for reading!
Please subscribe to my newsletter to receive online marketing tips by email. And of course, share this post. 😉
SOURCE:
Social Media for Business, (Les Médias Sociaux en Entreprise), Brunet, Lessard, Ducas. Infopresse, 2012
The Secrets of Viral Content and how to create it, Mark Hunkler for Forbes Magazine, 2017